From18th to 22nd October 2023 – St Nectan's Glen, Tintagel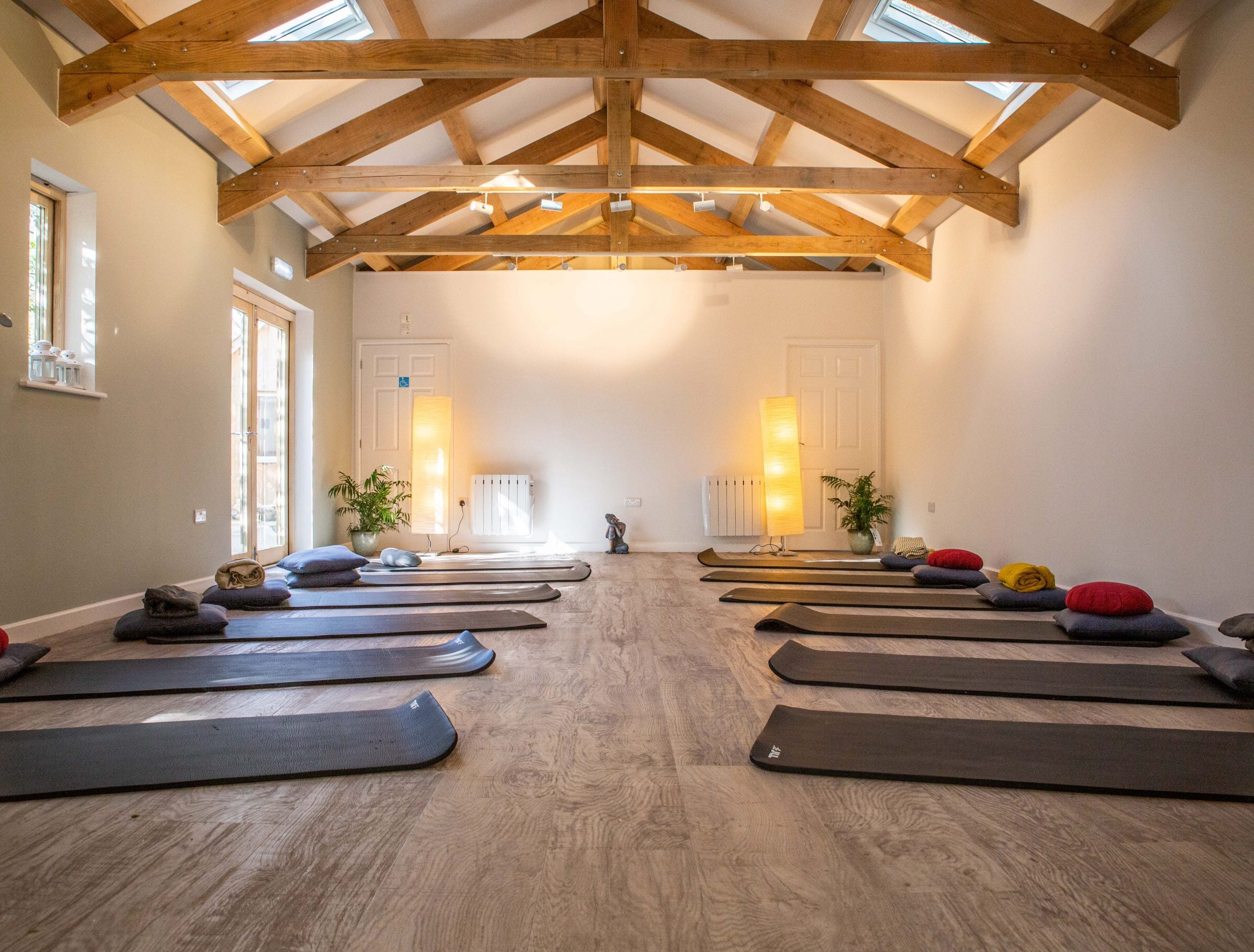 A unique location for a very special Yoga retreat with Andrew… welcome to the magic of Cornwall and Tintagel.
There are only 8 spaces available to stay at the exclusive retreat, where we will be able to explore the most exquisite secluded forest, and absorb the healing vibrations of the stunning waterfall at St Nectan's Glen.
St Nectan's kieve has been carved by the river Trevillet which weaves through the valley, creating one of the most stunning waterfalls of its kind. With its spectacular outlet from which water spills into a shallow pool of crystal clear water, before continuing its way to the glen below, is truly mesmerising. Mosses, fern and grasses adorn the fall, fringing every rock with a native drapery of the most exquisite beauty. We will be able to dip into amazing crystal clear water to truly cleanse the body and the mind.
The Retreat is only accessible by foot via a magical woodland walk of about half hour. When arriving at the retreat, we will have a collection point for your bags where staff from the retreat will be able to carry them for you via 4×4 vehicle.
Arrival on Wednesday afternoon, departure on Sunday late morning.
There will be an evening practice and supper on Wednesday, followed by 3 days of early morning pranayama and meditation practices, and mid morning and late afternoon yoga asana. On Sunday we will enjoy the morning practices and breakfast before departing.
Delicious vegetarian meals will be prepared by the onsite café and enjoyed at the comfortable retreat. There will be time to enjoy connecting with Nature and exploring the nearby towns and coast.
Cost per person for sharing in triple or 4 beds room £705; Twin room £775; Single £1050. This is all inclusive: accommodation, 3 delicious vegetarian/vegan meals a day, yoga tuition and full access to the private woodlands and the magical waterfall.
Bookings is only secured with a non refundable £200 deposit. Please contact us for more information on info@pureyogacheshire.co.uk